CONTACT US TODAY
Contact Scoopup Landscaping in Wasilla, Alaska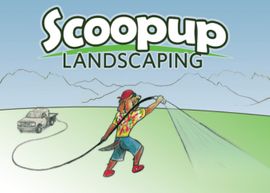 "Scoopup Landscaping as been helping keep my yard pretty for over 15 years. Eric is so easy to work with and his team is extremely professional. We've used Scoopup Landscaping for everything from grading and seeding to lawn maintenance. I highly recommend Scoopup Landscaping!!!!"  — Linda T.
CALL ABOUT QUALITY LAWNS
At Scoopup Landscaping, we provide high-quality landscaping options. Our team works throughout Wasilla, Palmer, Big Lake and Eagle River, Alaska, to bring beauty to your landscape. See our gallery below to view some of our past projects, then call us to get a free estimate for your project.
SEE OUR PROJECT GALLERY
Service Areas
Wasilla, Palmer, Big Lake, and Eagle River
WE MATCH ANY COMPETITORS' BIDS